Our thoughts of you, O Lord, have been too small, too few–for seldom have we considered how specific is the exercising of your authority…Every Moment Holy, Douglas Kaine McKelvey
Here I sit in this gifted space, wrapped in a specific kind of solitude, ordered and appointed communion sprinkled in, and all the time leaning into the listening. I hear You, Father, and it is good. I sat and paced in my mind, the right words to string together to do Him justice, as if He needs my justice done. My words are my crafting to give back to the Holy God of my what-in-the-world-is-happening. I smile as I remember; even my crafting is a gift from my Maker. He's already outgiven me.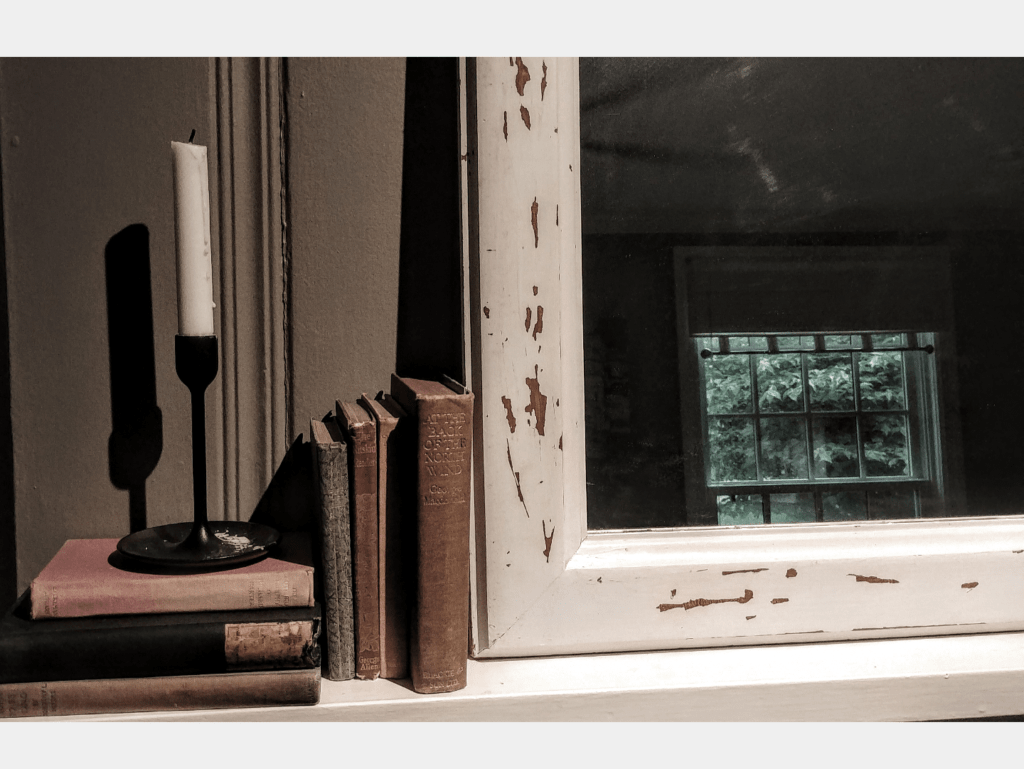 This morning the girl goes as a field hand on holy ground plowed here in Nashville by a man she has grown up listening to, reading from. We sat on a church pew this weekend and listened to the cadence of his heart in song and word. My mama heart was full up grateful. You place your treasure into the hands of others and pray they tread careful and true. Thank you, Andrew, and the others, for being real as my girl watches. I see the greening of new leaves in her eyes as tears of gratitude collect in mine.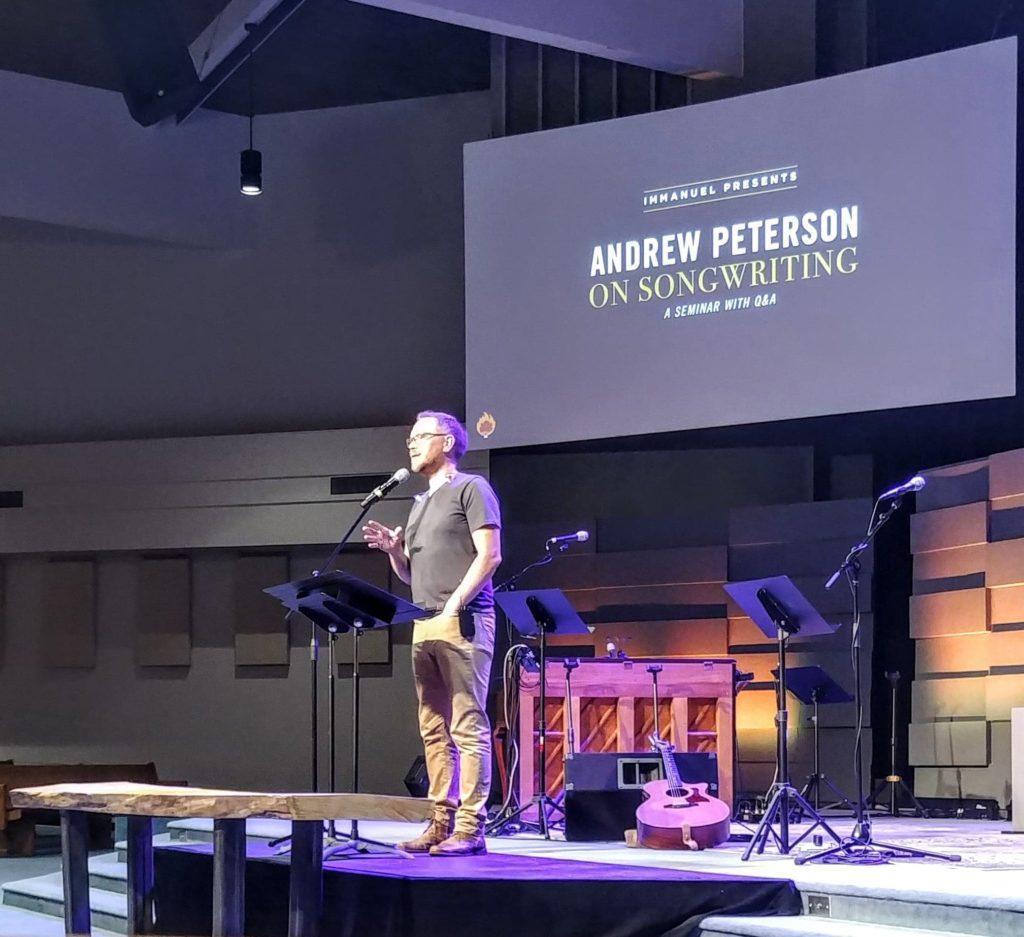 Friday just past I met a friend I never knew I had. We were paired up as pen pals in February as a byproduct of an online group spun from The Kindness Diaries on Netflix. She in Tennessee, me in Kentucky. When Tennessee loomed on the horizon for our summer, she staked claim on a trip there and drove into my borrowed driveway this weekend and sewed a patch into our life quilt to wrap warm around us. God is the maker of friends and the roadmap to get there. Unexpected joy spilled down our faces as we said goodbye, knowing it was only temporary. The owner of both of our hearts has more to write here.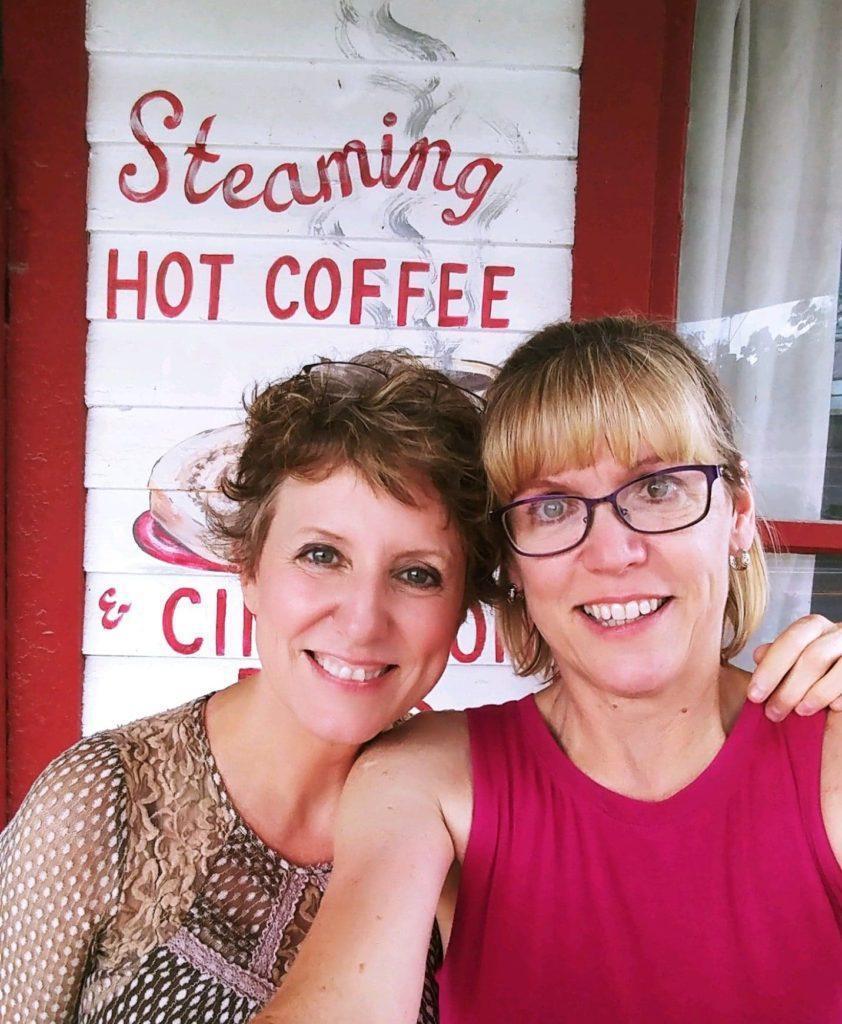 Sunday found us back "home" at Cross-Country Cowboy Church. We found our way here three years back and with each visit to Nashville, we headed to their door, where we sensed kindred spirits. How can it be that Dena and Fran and Ty and Sharon and Julie and Ann and Donna and Joanna and MaryAnn love us as much as we love them in two weeks' time? I look over as we sing a familiar song and sweet Nellie and her husband, long in the sowing business, cause a catch in my chest and I snap a picture quick to remember the moment. These saints of good soil warm me and I can't speak for a minute. Nellie comes up to me and promises to be my grandmother, not knowing my own have long since gone to heaven. There's a sweet, sweet spirit in this place.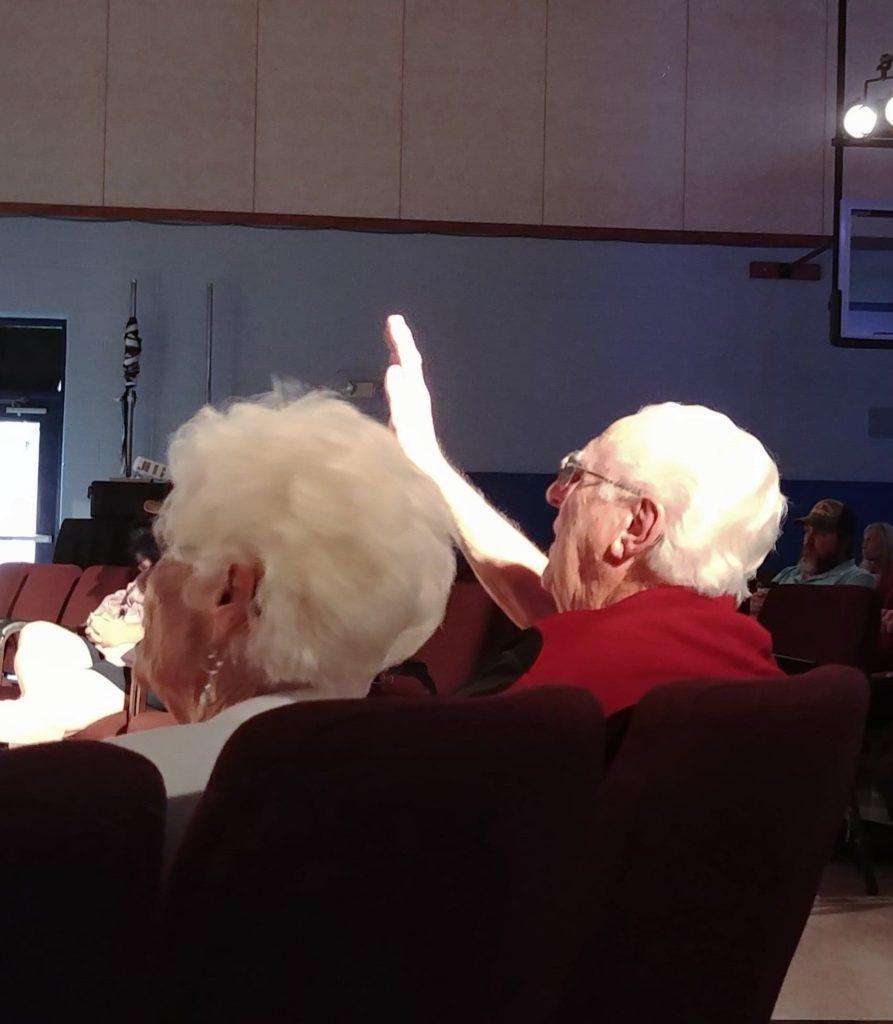 We head to Marcy Jo's for noontime lunch and to check on my new friend, Crystal, who is working there. She looks tired and I look at her and ask like friends do. She was up late the night before making sure someone else's joy was full. I just met her and yet I know for sure this is who she is. We are seated with strangers so those waiting can have a place to sit at other tables; a mother and her daughter. They've come to a weekend in Tennessee for a chance to spend time. She and her girl? They've come through some hard places together and won big time. "Didn't I see you at cowboy church, I ask? And where are you from? Yes, came the answer, and Northern Kentucky……where we also call home. They knew our street and our house. All of us blinked in disbelief. We ate our pancakes and drank our coffee and our battle stories spilled out and it was good. Pay for their meal, I heard. I waited for Crystal to come by so I could whisper to her to hide the check in my hand. A moment later I looked toward the girl and she was gone. As I looked around, I saw her at the cash register. She had taken the check and was paying for the table. It seems the Father of us all had whispered to her as well. We stared at each other with tears in our eyes and chills on our skin. My Kindness Diaries friend, my waitress friend, Crystal, my Northern Kentucky neighbor and her girl and my own collide in a Light moment that all of us lost girls have craved. Unspeakable stunning grace.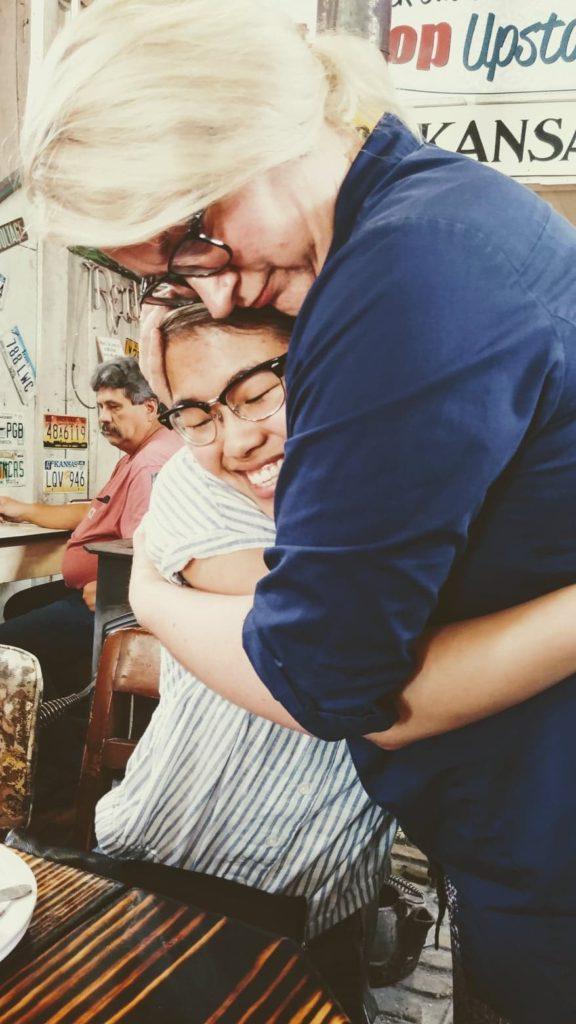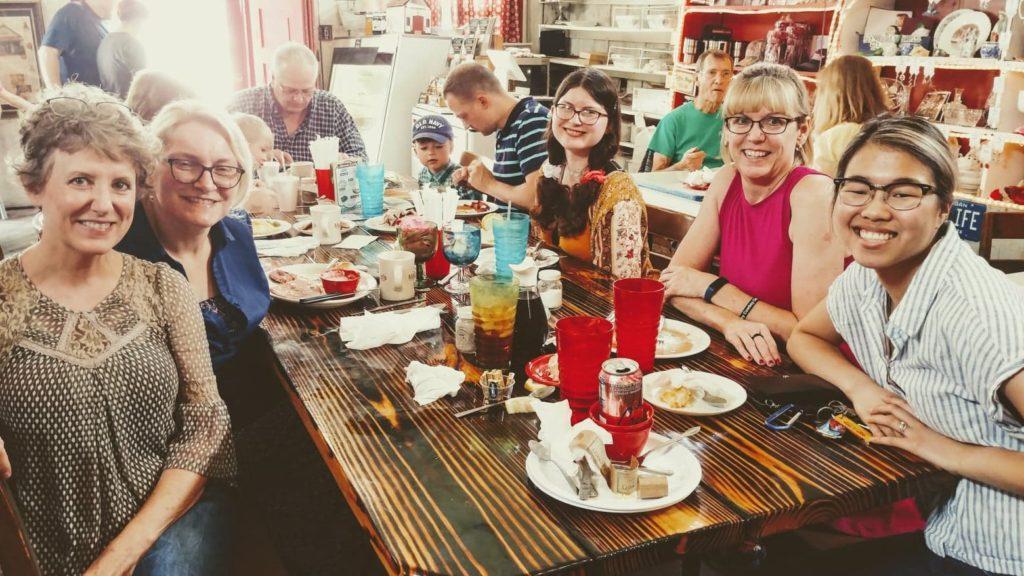 I sit here on this rainy Monday, new forever friends gone home, girl gone sowing and reaping and can't stop crying as I keep listening. Indeed, He Is Worthy.